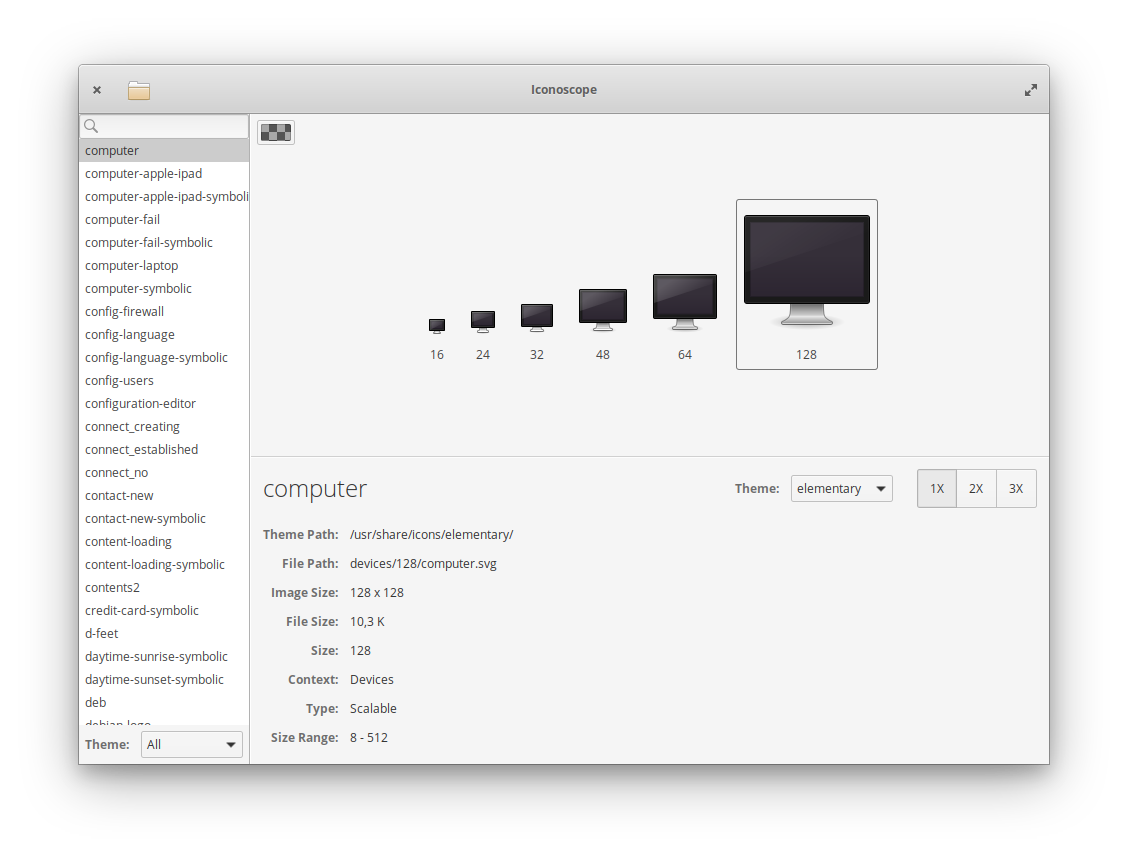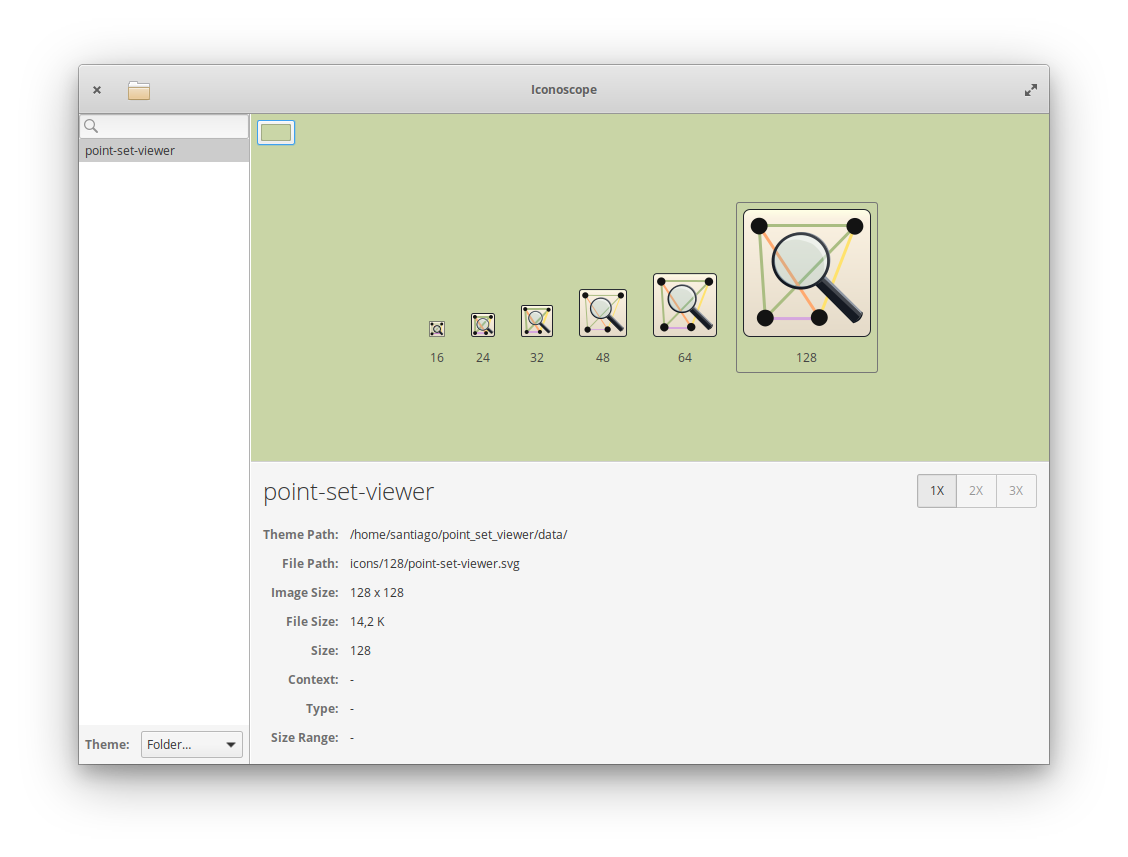 Explore the icon database in your system.
Easily visualize icons to find inconsistencies, or check the look of icons in different themes. Some useful features include:
Display icon information according to Freedesktop's Icon Theme Specification (size, scale, context, etc.).
Display icon file information (location, file size, image size, etc.).
Compare the same icon across different installed themes.
Search all available icons by name.
Real time monitoring of an icon develompment folder (useful to catch inconcistencies while designing icons).
Get it for $10 on AppCenter
Get Iconoscope and more on elementary AppCenter, the open, pay-what-you-can app store for indie developers. Every app is open source and has been reviewed and curated by elementary to ensure a native, privacy-respecting, and secure experience.
Note: This app is only available for elementary OS 5.1 Hera. If you're on elementary OS 6 Odin, it will not appear in AppCenter. You can reach out to the developer and ask that they update it for OS 6.
What's New:
0.9.7 – Nov 21, 2018

AppCenter updates were stuck at v0.1.4. Sorry about that!.

4 releases worth of features and improvements.
0.9.6 – Nov 21, 2018

Packaging fixes

Update travis.
Small bugfixes on the folder theme.
0.9.5 – Nov 21, 2018

New features for designers:

Monitor icon development directories. Icon size will be guessed based on the name of the subdirectory it's in.
Easily move icons into another application by using drag and drop. Useful when creating mockups.
0.9.3 – Oct 31, 2018

Easier navigation across themes and icons

New "All" theme that includes all icons in the system.
Easy comparison of the same icon across different themes.
Allow to change the background color.
Mark the selected icon.
Improved reliability and performance.
Convert text to path in Iconoscope's icon.
0.9.1 – Oct 10, 2018

Improved UI and make app ready for Juno

Update code for Juno.
Display information from the icon theme database (and make it selectable).
Support for icons available in multiple scales.
Show symbolic icons.
0.1.4 – Mar 15, 2018

Fix some requirements for AppCenter

Use RDNN naming for icons
Add changelog to appdata.xml