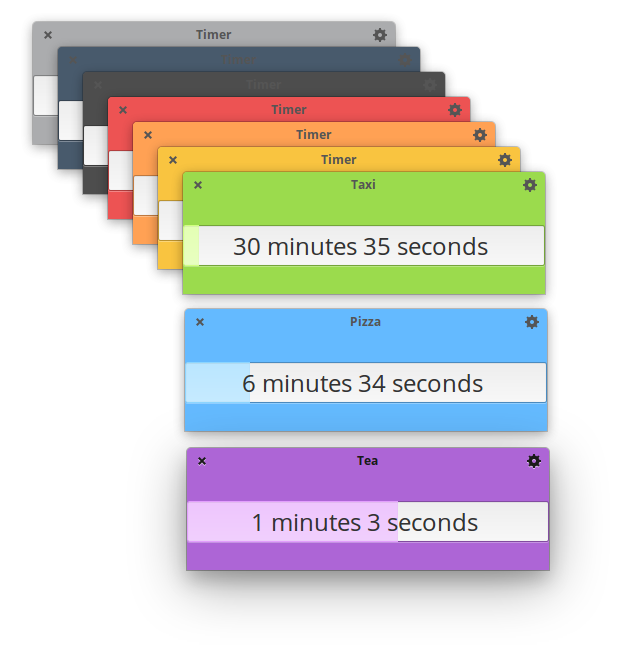 The ultimate tea timer
The ultimate tea timer you searched for.
Start a timer with natural language input like e.g. 5 minutes 15 seconds or 5m3s or just 5 for 5 minutes
You can assign a title to your timer by double clicking
Various color options to choose from
Command line options available, see --help for more information
Get it on AppCenter
Get Timer and more on elementary AppCenter, the open, pay-what-you-can app store for indie developers. Every app is open source and has been reviewed and curated by elementary to ensure a native, privacy-respecting, and secure experience.
Note: This app is only available for elementary OS 5.1 Hera. If you're on elementary OS 6 Odin, it will not appear in AppCenter. You can reach out to the developer and ask that they update it for OS 6.
What's New:
0.3.1 – Nov 27, 2019

Added Languages: FR, TR

New icon by Faith20

Some bugfixes
0.3.0 – Jul 19, 2019

Release for Juno
0.2.0 – Dec 1, 2017

This release adds float parsing. So now you can also enter e.g. 3.5 for 3 minutes and 30 seconds