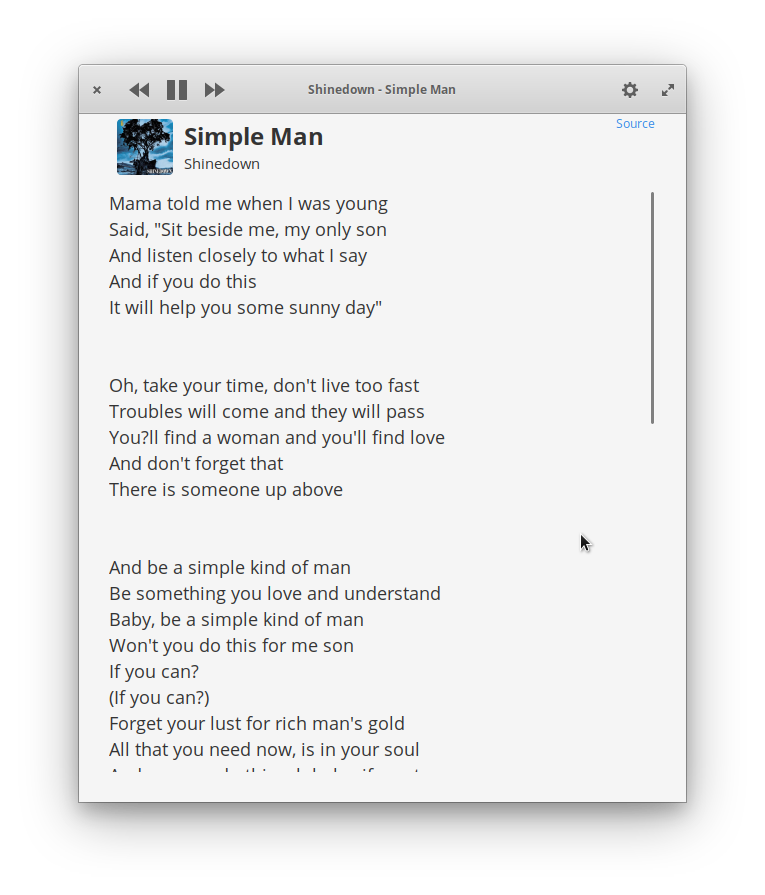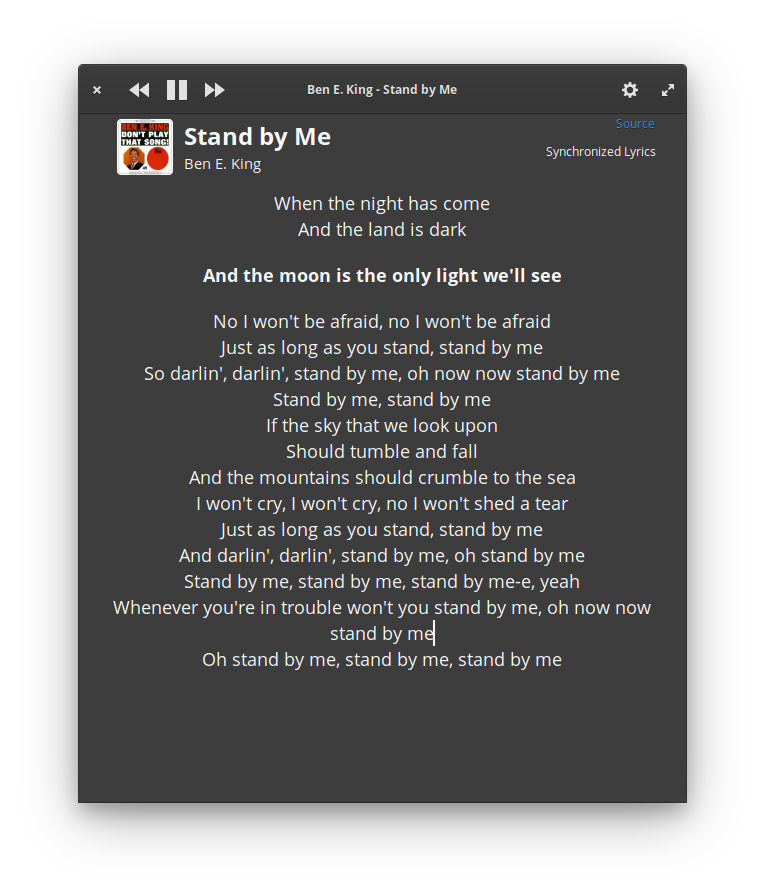 Lyrics for your songs
See the lyrics of the song that is playing, from any application. Sing along with the option to sync lyrics.
Get it for $2 on AppCenter
Get Give Me Lyrics and more on elementary AppCenter, the open, pay-what-you-can app store for indie developers. Every app is open source and has been reviewed and curated by elementary to ensure a native, privacy-respecting, and secure experience.
Note: This app is only available for elementary OS 5.1 Hera. If you're on elementary OS 6 Odin, it will not appear in AppCenter. You can reach out to the developer and ask that they update it for OS 6.
What's New:
0.5.0 – Jun 2, 2020

New Translations

Many bugfixes
0.4.5 – Jan 26, 2020

HeaderBar Music Controls

New API: Music 163

Many bugfixes
0.4.0 – Jan 13, 2020

Bugfix
0.3.0 – Aug 11, 2019

Song on Title

Bugfix
0.2.5 – Apr 22, 2019

Update translations

Urgent Bugfix
0.2.4 – Apr 9, 2019

Update source

Fix loading message
0.2.3 – Mar 25, 2019

Fix Translations
0.2.2 – Feb 6, 2019

Change sync lyrics
0.2.1 – Jan 31, 2019

Bugfix

New Translations
0.2.0 – Jan 28, 2019

Sync Lyrics

Dark Theme
0.1.6 – Jan 21, 2019

Critical Bugfix

Fix scroll window
0.1.5 – Jan 18, 2019

Critical Bugfix

Show loading label
0.1.4 – Jan 16, 2019

Label Advertising

Source link

Bugfix
0.1.3 – Jan 12, 2019

New icon

New translation: French
0.1.2 – Jan 10, 2019

New Source: letras.mus.br

Bugfix
0.1.0 – Jan 9, 2019

Show lyrics