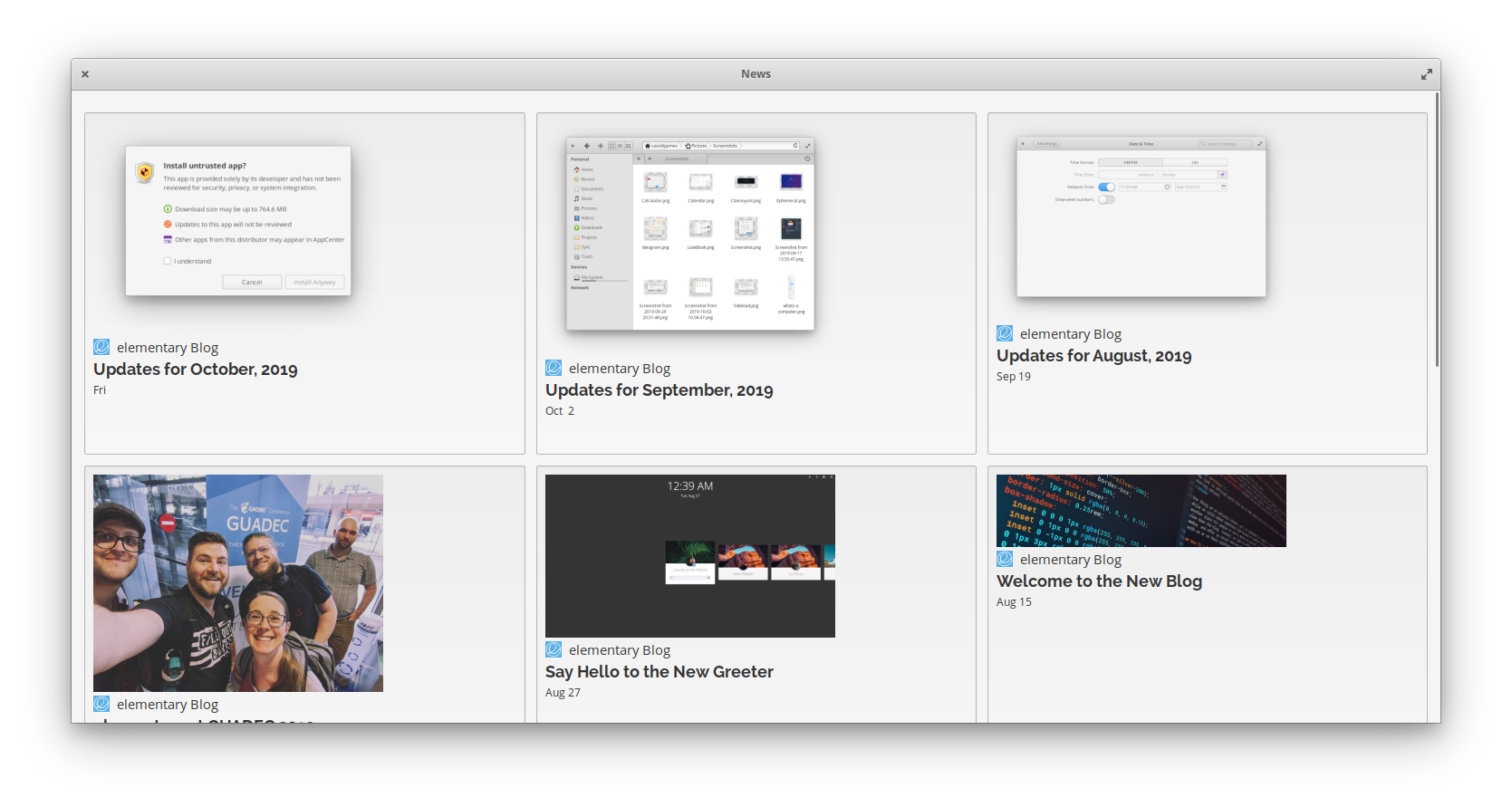 The best news sources, all in one place
Read the latest headlines and get coverage of current events. Read engaging stories on the topics that interest you.
Get it for $5 on AppCenter
Get News Feed and more on elementary AppCenter, the open, pay-what-you-can app store for indie developers. Every app is open source and has been reviewed and curated by elementary to ensure a native, privacy-respecting, and secure experience.
Note: This app is only available for elementary OS 5.1 Hera. If you're on elementary OS 6 Odin, it will not appear in AppCenter. You can reach out to the developer and ask that they update it for OS 6.
What's New:
0.1.5 – Nov 10, 2019

New:

Add cache for images
Show message while loading articles

Improved:

Fixed:

Translations:

French (by NathanBnm)
German (by meisenzahl)
0.1.4 – Nov 10, 2019

New:

Improved:

Fixed:
0.1.3 – Nov 6, 2019

New:

Improved:

Fixed:
0.1.2 – Nov 6, 2019

New:

Improved:

Fixed:

Updated name as requested for AppCenter
0.1.1 – Nov 3, 2019

New:

Improved:

Fixed:

Remove unregistered desktop file category
0.1.0 – Nov 3, 2019

Initial release