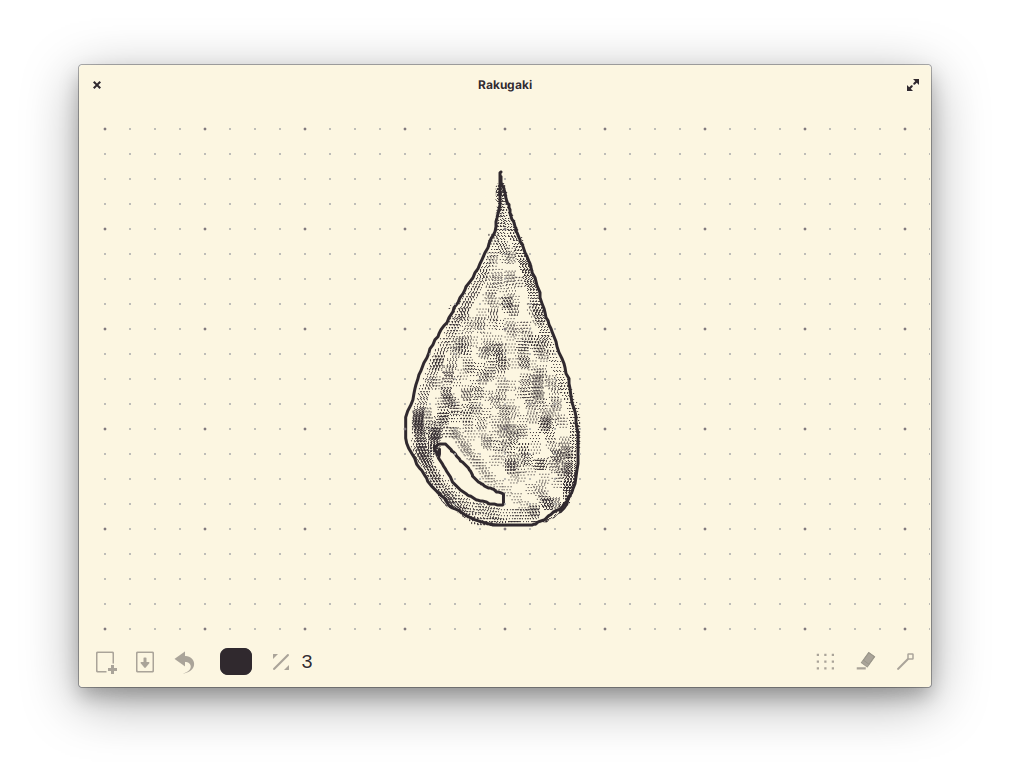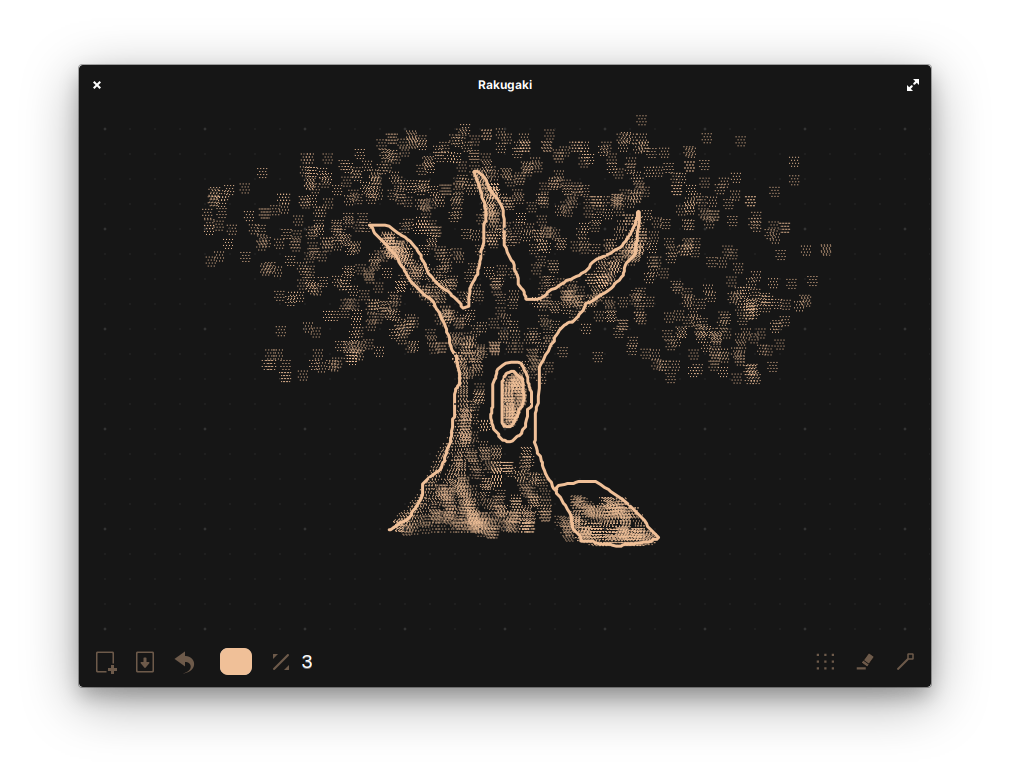 Want to just draw, sketch or doodle? This is the tool for you.
Draw to your heart's content with this simple, no-friction, no excessive chrome, pad.
Use half-toned strokes with Ctrl + 1
Quit anytime with the shortcut Ctrl + Q
Undo with the shortcut Ctrl + Z
Change line thickness by +5 or -5 with the respective shortcuts Ctrl + ) and Ctrl + (
Change the UI colors by using the special Ecosystem SVGs
Get it for $5 on AppCenter
Get Rakugaki and more on elementary AppCenter, the open, pay-what-you-can app store for indie developers. Every app is open source and has been reviewed and curated by elementary to ensure a native, privacy-respecting, and secure experience.
Note: This app is only available for elementary OS 5.1 Hera. If you're on elementary OS 6 Odin, it will not appear in AppCenter. You can reach out to the developer and ask that they update it for OS 6.
What's New:
1.0.5 – Feb 2, 2020

Release: Asa

Fixed: Line smoothing.
Fixed: Halftone.
1.0.4 – Jan 31, 2020

Release: Ongaku

Added: Eraser function
Fixed: Grid should be a guide, so it is top-most.
And other small changes.
1.0.3 – Jan 17, 2020

Release: Yoru

Fixed: Minor backend fixes
1.0.2 – Jan 10, 2020

Release: Hikaru

Added: Half-tone drawing
Fixed: Saving images with background
1.0.0 – Jan 10, 2020

Release: Yomikaki