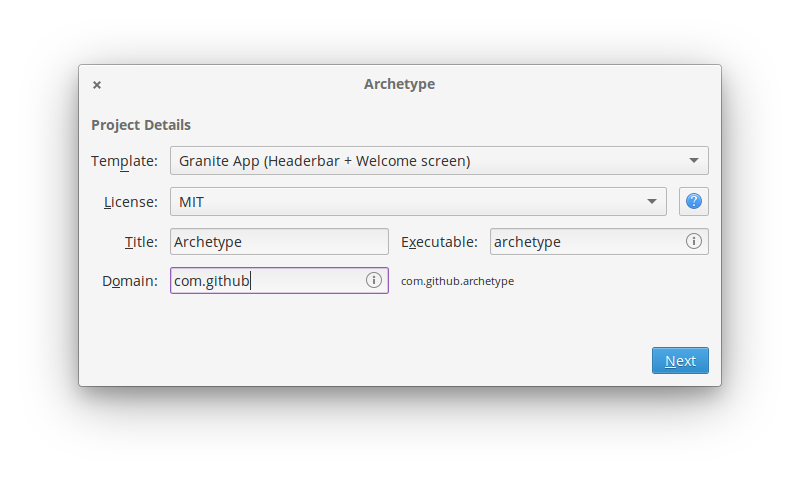 Start developing apps with just a few clicks!
Archetype is a vala app generator that comes with 5 customizable templates to get you building apps in minutes!
5 default app types: Granite, Utility, Widget, Blank, Terminal
Collected information is pre-populated in app
Easily add external libraries
Unit/UI testing pre-configured
Generated apps pre-configured for Gnome Builder and pass elementary automated testing
Easily configurable branding
Ability to automatically initialize GIT repo
"./app" script to simplify installing dependencies and development
Get it for $2.5 on AppCenter
Get Archetype and more on elementary AppCenter, the open, pay-what-you-can app store for indie developers. Every app is open source and has been reviewed and curated by elementary to ensure a native, privacy-respecting, and secure experience.
Note: This app is only available for elementary OS Loki. If you're on elementary OS 5.1 Hera or newer, it will not appear in AppCenter. You can reach out to the developer and ask that they update it for Hera.
What's New:
1.0.2 – Jun 12, 2018

Changed method for moving temp directory and added in basic error logging
1.0.1 – Jun 4, 2018

Updated description and colors
1.0.0 – Jun 4, 2018

Initial 1.0.0 release!