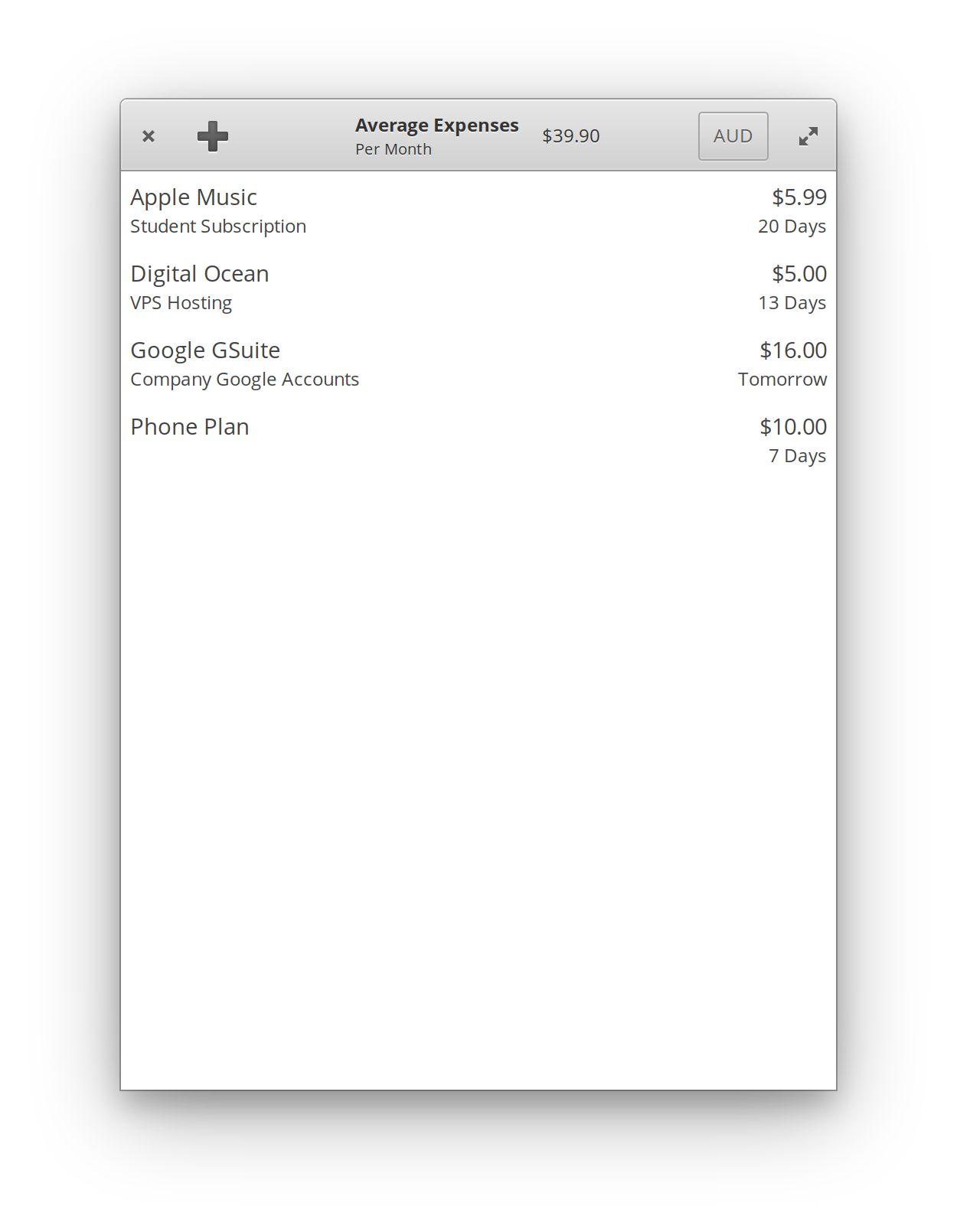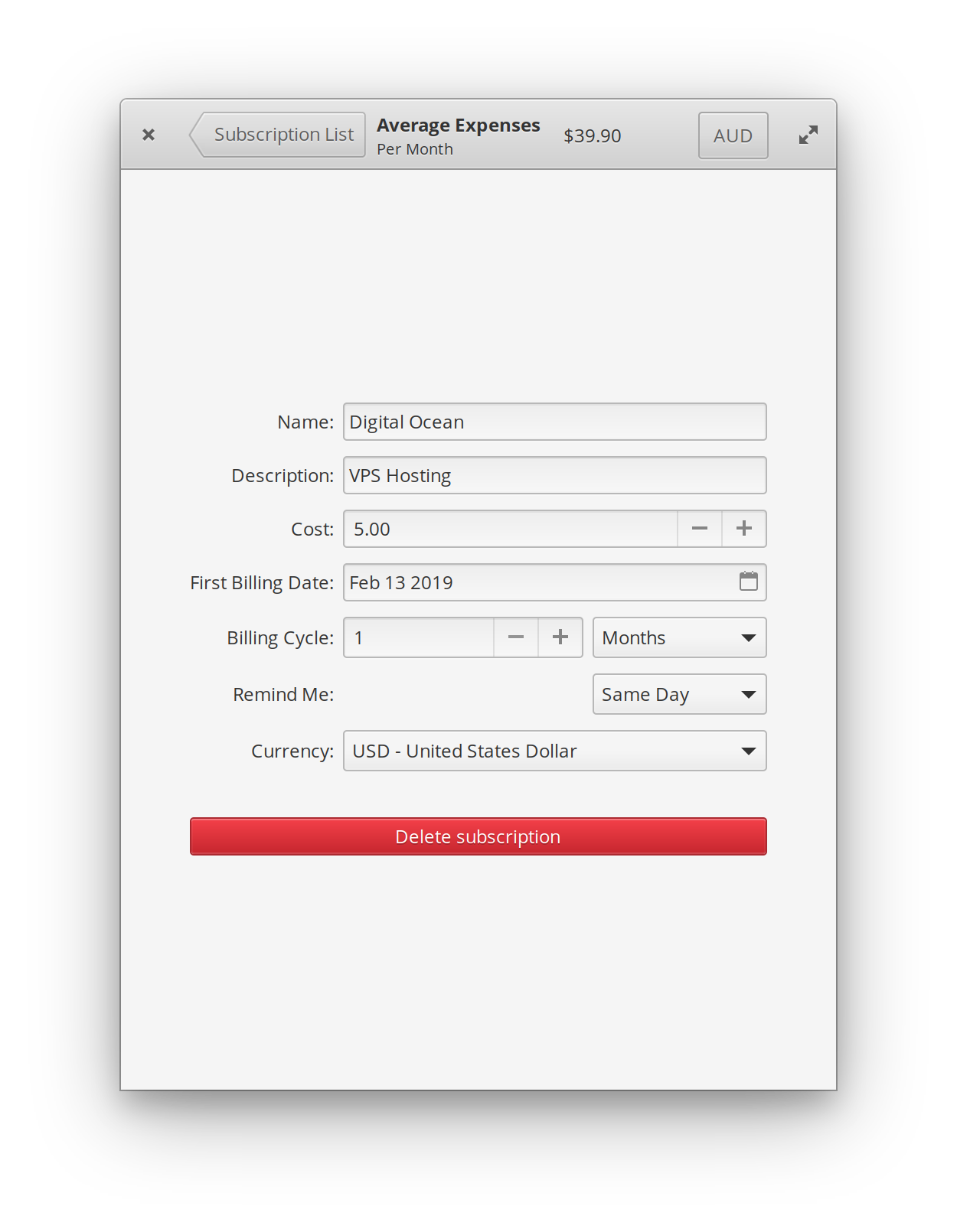 Keep tabs on your subscriptions
SubMinder can help you track what subscriptions are due when. You can create a list of your subscriptions and when a payment is upcoming you can get a notification with what subscription payment is coming up and how much it will cost.
SubMinder also provides you with how much you are paying on average per month. This can help you better manage what subscriptions you should keep paying to manage your budget. Subscriptions in a currency different to yours will be converted to your currency so that you can have a better picture of what you pay.
Get it for $5 on AppCenter
Get SubMinder and more on elementary AppCenter, the open, pay-what-you-can app store for indie developers. Every app is open source and has been reviewed and curated by elementary to ensure a native, privacy-respecting, and secure experience.
Note: This app is only available for elementary OS 5.1 Hera. If you're on elementary OS 6 Odin, it will not appear in AppCenter. You can reach out to the developer and ask that they update it for OS 6.
What's New:
1.2.0 – Jan 26, 2020

French translation update from @NathanBnm
Spanish translation from @fitojb
Dutch translation from @Vistaus
Icon now resembles gold coin
1.1.0 – Apr 25, 2019

French translation from @NathanBnm.
Tooltips added to header bar by @NathanBnm.
The app now shows the proper currency symbol instead of a dollar symbol.
You will now see both the currency of the subscription and the converted value for each subscription.
The add subscription window now has a search field and items in the list are sorted.
1.0.1 – Apr 7, 2019

Fixed issue with spin buttons not updating properly.
Created a proper app description.
1.0 – Mar 31, 2019