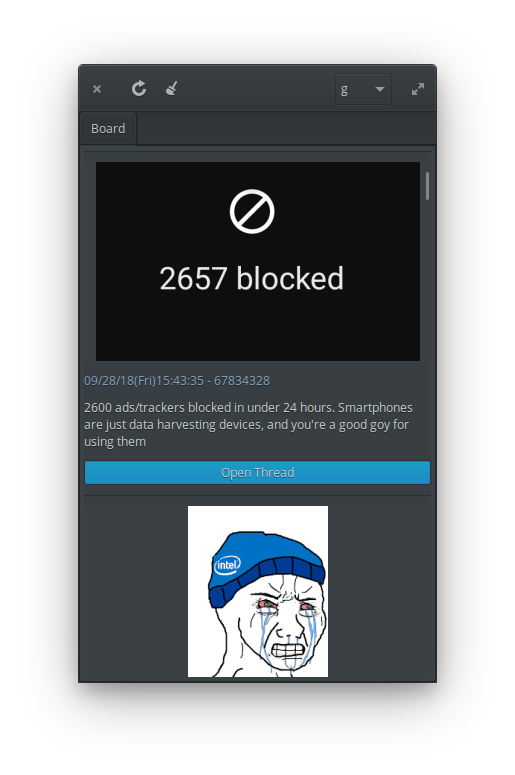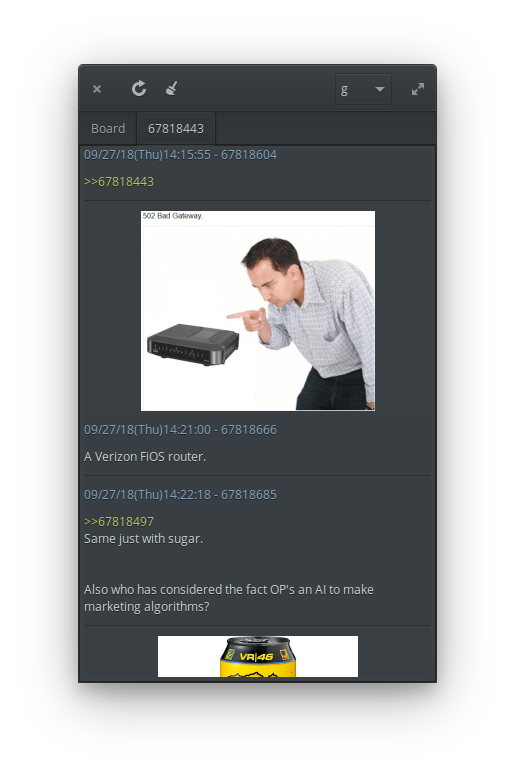 Pho for 4chan
Browser 4chan like never before with amazing GTK+ and Vala technologies! Explore the wonders of /g/ or /news/, or any of the dozens of 4chan boards!
Browse your favorite boards!
Read multiple threads at once!
See images, videos, and gifs!
Get it for $3 on AppCenter
Get Pho and more on elementary AppCenter, the open, pay-what-you-can app store for indie developers. Every app is open source and has been reviewed and curated by elementary to ensure a native, privacy-respecting, and secure experience.
Note: This app is only available for elementary OS 5.1 Hera. If you're on elementary OS 6 Odin, it will not appear in AppCenter. You can reach out to the developer and ask that they update it for OS 6.
What's New:
1.6.0 – Feb 10, 2019

Added ability to translate.

Fixed a style bug

French Translation by @NathanBnm
1.5.2 – Jan 2, 2019

Fixed startup error.
1.5 – Dec 7, 2018

Added a filter and lots of code cleanup.
1.4.1 – Nov 26, 2018

Fixed bugs that bug you.
1.4.0 – Oct 16, 2018

Fixed the startup window size.

Improved thread searching.
1.3.0 – Oct 16, 2018

Basic thread searching.
1.2.0 – Sep 28, 2018

Fixed the header to be more clean and stable.

Made the UI a lot nicer and a bit smoother.

Added CTRL-Q to close the app and CTRL-W to close a thread.

Started working on search functionality.

Fixed lots of bugs.
1.1.0 – Sep 17, 2018

Added webms back in via gstreamer.
1.0.6 – Sep 17, 2018

Temporarily disabling webms.
1.0.0 – Jun 2, 2018

Initial release