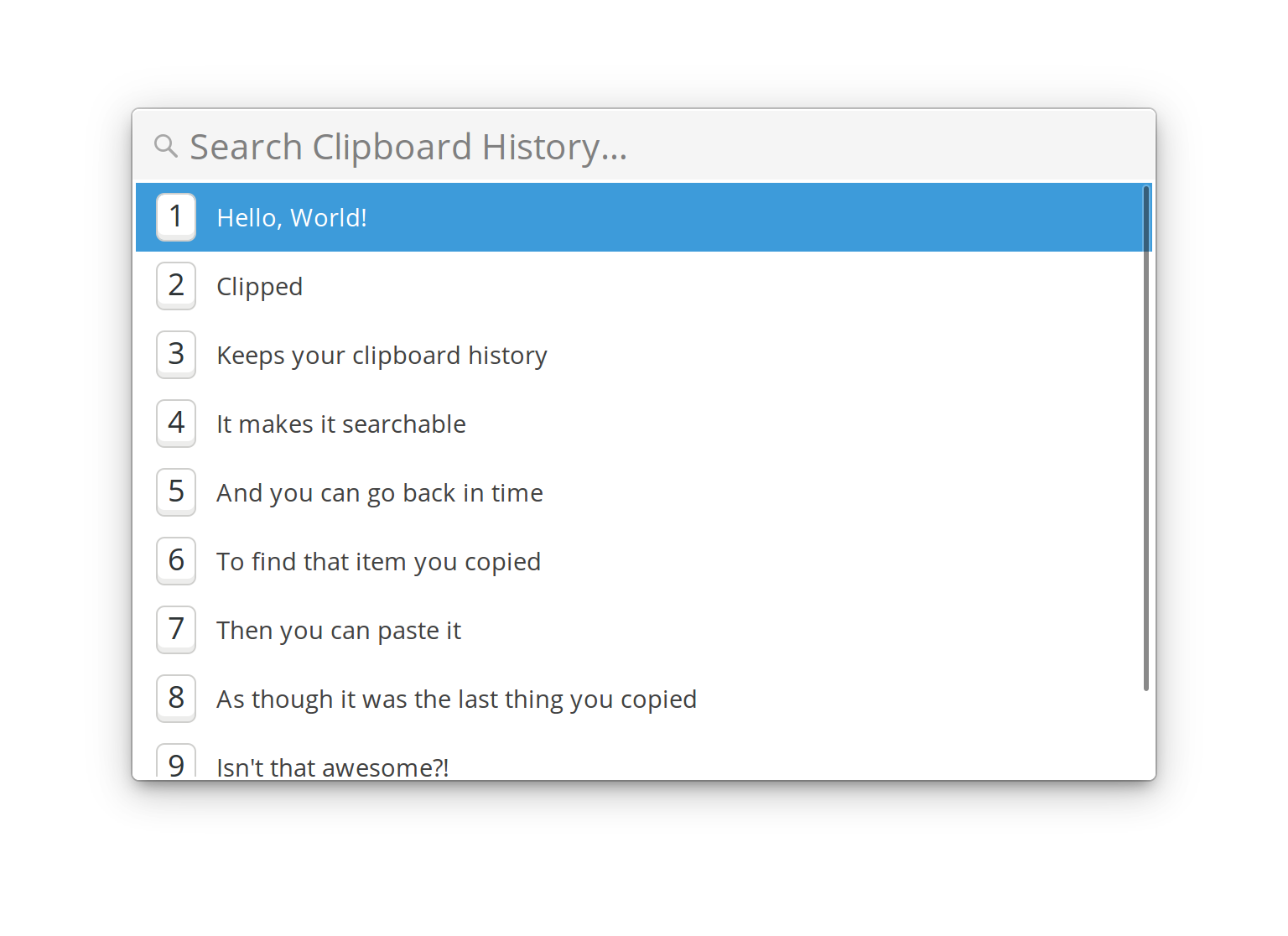 Manage your clipboard with ease
Keep and search your clipboard history and paste old items quickly and easily.
Get it on AppCenter
Get Clipped and more on elementary AppCenter, the open, pay-what-you-can app store for indie developers. Every app is open source and has been reviewed and curated by elementary to ensure a native, privacy-respecting, and secure experience.
Note: This app is only available for elementary OS 5.1 Hera. If you're on elementary OS 6 Odin, it will not appear in AppCenter. You can reach out to the developer and ask that they update it for OS 6.
What's New:
1.1.1 – May 15, 2019

Possible fixes for opening Clipped with shortcut
Added HiDPI icons
Fix for occasional crash when deleting items
Updated translations
1.1.0 – May 11, 2019

You can now delete clipboard entries with the delete key
Typing numbers is now possible while the search bar is focused
Updated Spanish and Catalan translations by @fitojb
Update French translations by @NathanBnm
Add Japanese translations by @ryonakano