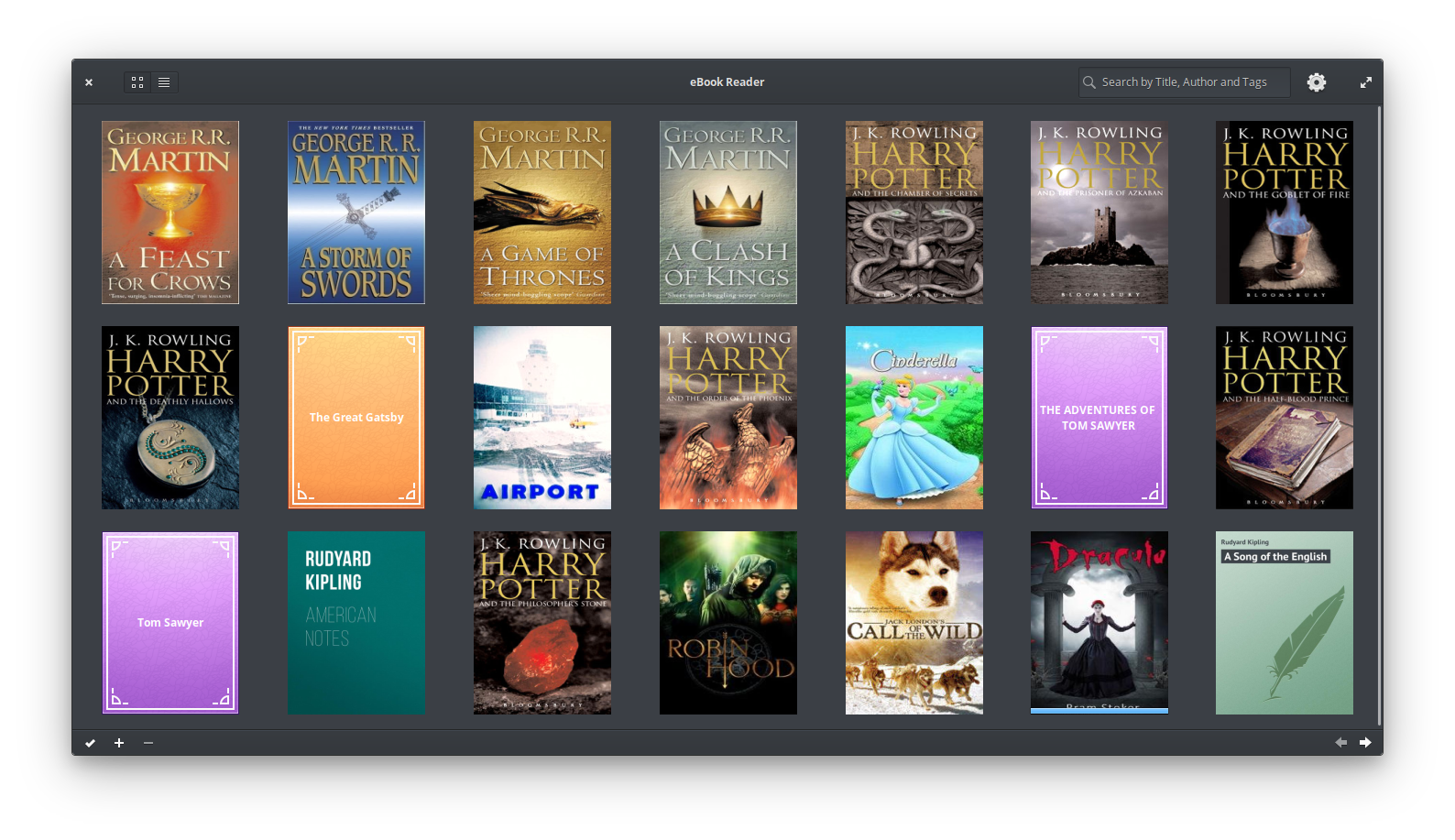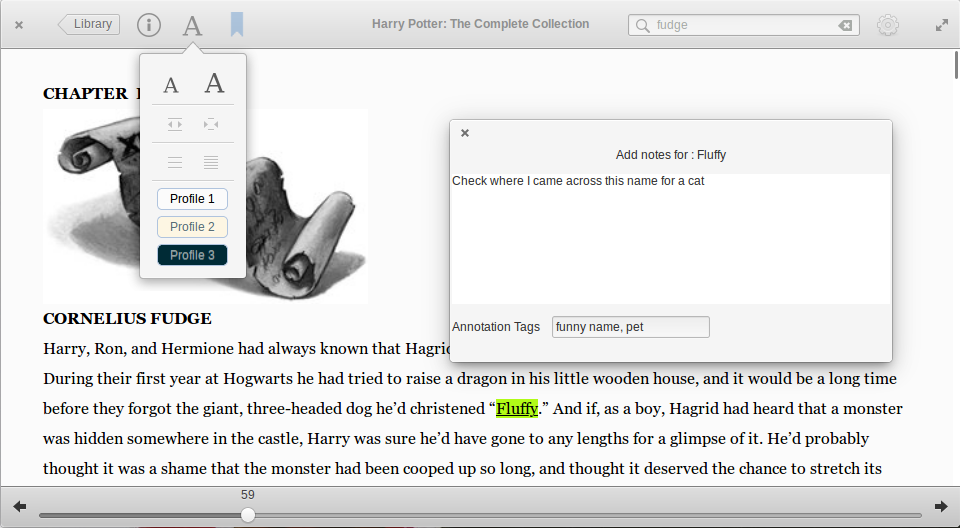 A focused eBook reader
Read the books you love without having to worry about the different format complexities like EPUB, PDF, MOBI, CBR, etc.
Manage your library by tagging and updating metadata on books, to quickly find books using metadata searching and tag based filtering.
This version supports EPUB, MOBI, PRC, PDF, FB2 and comics (CBR and CBZ) formats with support for more formats to follow soon.
Get it for $2 on AppCenter
Get Bookworm and more on elementary AppCenter, the open, pay-what-you-can app store for indie developers. Every app is open source and has been reviewed and curated by elementary to ensure a native, privacy-respecting, and secure experience.
Note: This app is only available for elementary OS 5.1 Hera. If you're on elementary OS 6 Odin, it will not appear in AppCenter. You can reach out to the developer and ask that they update it for OS 6.
What's New:
1.1.2 – Aug 10, 2019

This release has some new features, fixes and new translations:

New Features:

Library is paginated to load large libraries quickly
Support for FB2 Format - .fb2 and .fb2.zip

Fixes:

Intuitive representation of book removal button on library
Fix for keeping the preference dialog open untill all adjustments are completed
Fix for header title changing during open
Fix for handling cancelation of dialog to open an ebook
Fix for toggling between full screen mode with F11
Fix for annotation dialog for books with empty titles
Fix for returning to the page position from the info view
1.0.0 – Feb 11, 2018

Right to Left Reading

Support for right-to-left script
A shiny new icon and new cover images
Better support for EPUB table of contents
1.1.0 – Sep 30, 2018

This release has some new features, fixes and new translations:

New Features:

Right click a selected word and look up its meaning in an online dictionary
Added option to customize highlight colour

Fixes:

Prevent Bookworm from opening links like HTTP, FTP etc. and use the default browser to open them
Fixed an issue where the lines overlapped for the first couple of pages in the book
Use of GResource to speed up loading of icons, scripts, etc.
Some minor CSS compatibility with Juno
1.0.0 – Feb 11, 2018

Right to Left Reading

Support for right-to-left script
A shiny new icon and new cover images
Better support for EPUB table of contents
0.9.5 – Dec 10, 2017

Annotations and two page views
0.9 – Jul 23, 2017

Support for MOBI format and UX improvements
0.8 – Jun 18, 2017

UX improvements for list view and other preference customizations
0.7 – May 20, 2017

Comics support and UX improvements
0.6 – May 15, 2017

PDF support and UX improvements
0.5 – Apr 25, 2017

Initial release with support for EPUB format