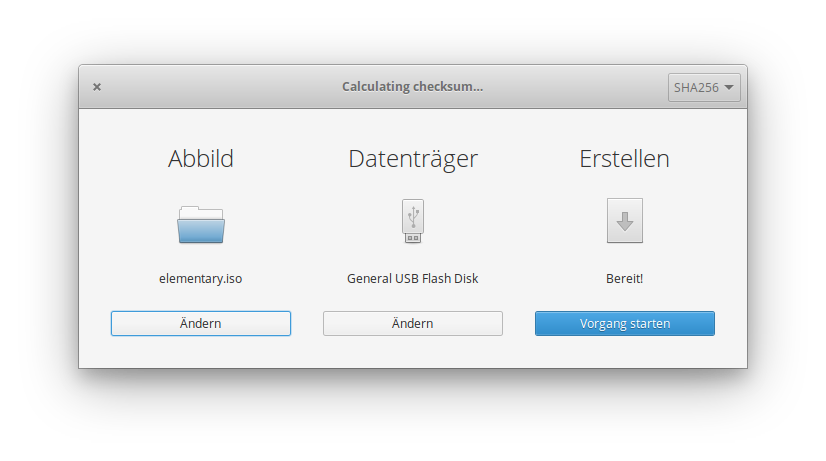 Inspired by Etcher's UI
Burn images (as example: .iso or .img) to removable devices like usb disk or sd card
Get it for $1 on AppCenter
Get Image Burner and more on elementary AppCenter, the open, pay-what-you-can app store for indie developers. Every app is open source and has been reviewed and curated by elementary to ensure a native, privacy-respecting, and secure experience.
Note: This app is only available for elementary OS 5.1 Hera. If you're on elementary OS 6 Odin, it will not appear in AppCenter. You can reach out to the developer and ask that they update it for OS 6.
What's New:
1.0.2 – Nov 4, 2018

Fix:

Missing contractor (thanks to Torikul Habib)

Translation:

Russian (by Camellan)
Japanese (by Ciarán Ainsworth and Ryo Nakano)
Turkish (by ibrakap)
French (by Nathan Bonnemains)
1.0.1 – Oct 24, 2018

Translation:

Portuguese Brazilian (by leavitals)
1.0.0 – Sep 24, 2018

New:

Switch to meson (Thanks to Daniel Lewan)

Translation:

Lithuanian (by welaq)
Dutch (by Heimen Stoffels)
0.2.0 – Jul 24, 2018
0.1.16 – Apr 15, 2018

Fixed:

Wording while writing an iso.
0.1.15 – Mar 30, 2018

Translation:
0.1.14 – Mar 25, 2018

Improved:

Simplified UI
Simplified dd command

Fix:

Translation:

Catalan (by Adolfo Jayme-Barrientos)
Spanish (by Adolfo Jayme-Barrientos)
0.1.12 – Mar 2, 2018

Fix:

MD5 and SHA1 hash calculating

Translation:
0.1.10 – Feb 5, 2018

Translation:

Korean (by Kim In Seop)
Russian (by Camellan)
0.1.9 – Dec 30, 2017

New:

Show spinner while checksum hash is being calculated
0.1.8 – Dec 5, 2017

New:

Show checksum after choosing an iso or img file
0.1.7 – Nov 5, 2017

Translation:

Spanish (by Marco Carrizales, Juankz)
French (by nvivant)