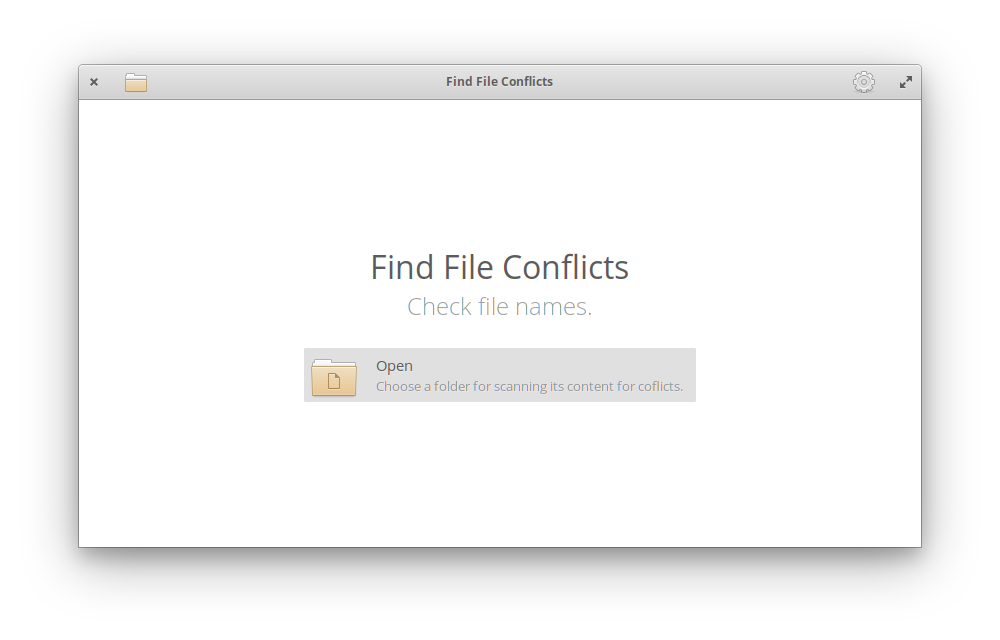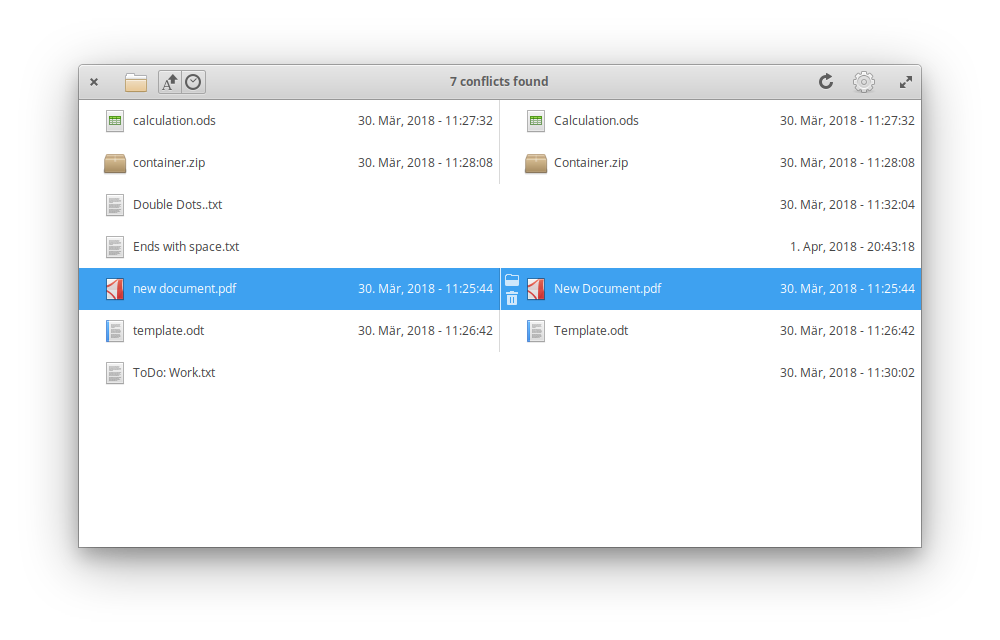 Helps to detect and solve possible file conflicts
Helps to find file names which could have conflicts on non Unix based operating systems
Checks:
Similar file names like 'my document.txt' and 'My Document.txt'
Illegal chars like ':'
Too long file names (>260 chars)
Get it for $1 on AppCenter
Get File Conflicts Finder and more on elementary AppCenter, the open, pay-what-you-can app store for indie developers. Every app is open source and has been reviewed and curated by elementary to ensure a native, privacy-respecting, and secure experience.
Note: This app is only available for elementary OS 5.1 Hera. If you're on elementary OS 6 Odin, it will not appear in AppCenter. You can reach out to the developer and ask that they update it for OS 6.
What's New:
1.1.3 – Jul 16, 2019

Translation:

French (by Nathan Bonnemains)
1.1.2 – Nov 2, 2018

New:

Fixed:

Possible crash when reorder result
1.1.1 – Oct 24, 2018

New:

Sort result table by filename or modified date

Fixed:

Restore correct window size

Translation:

Dutch (by Heimen Stoffels)
1.1.0 – Jul 24, 2018
1.0.6 – Apr 15, 2018

Improved:

Performance for high number of files
1.0.5 – Apr 2, 2018

New:

Enable/Disable some rules in Preferences dialog
1.0.4 – Mar 30, 2018