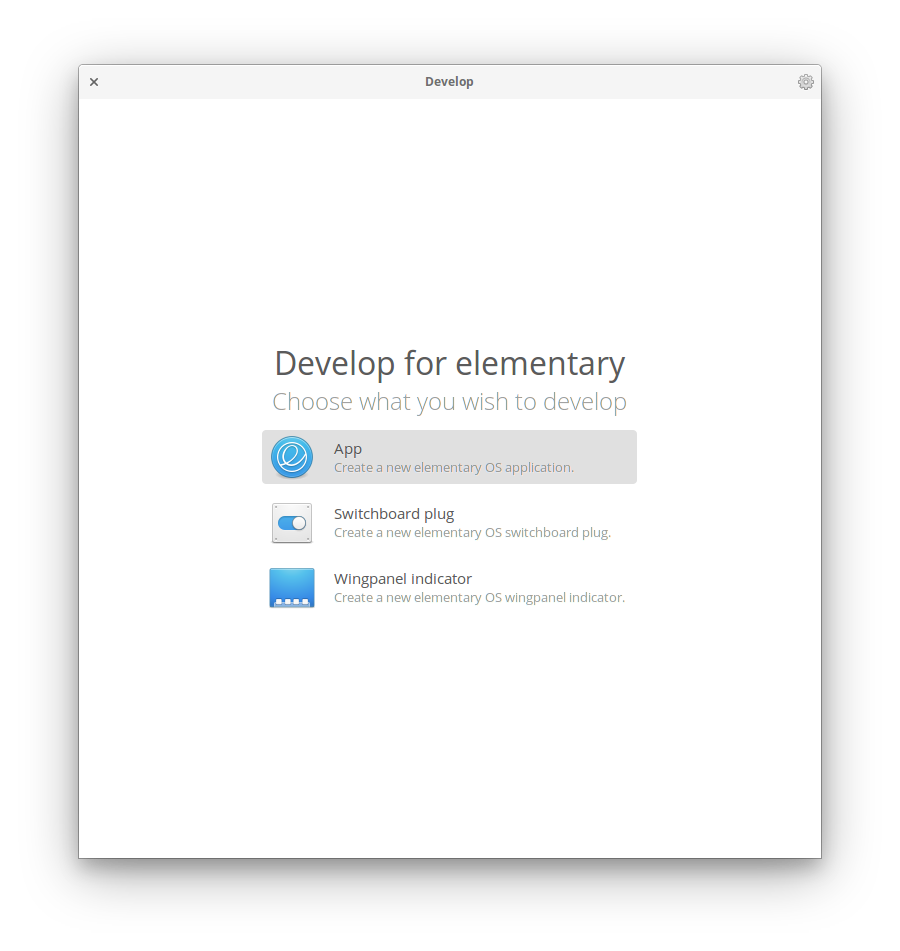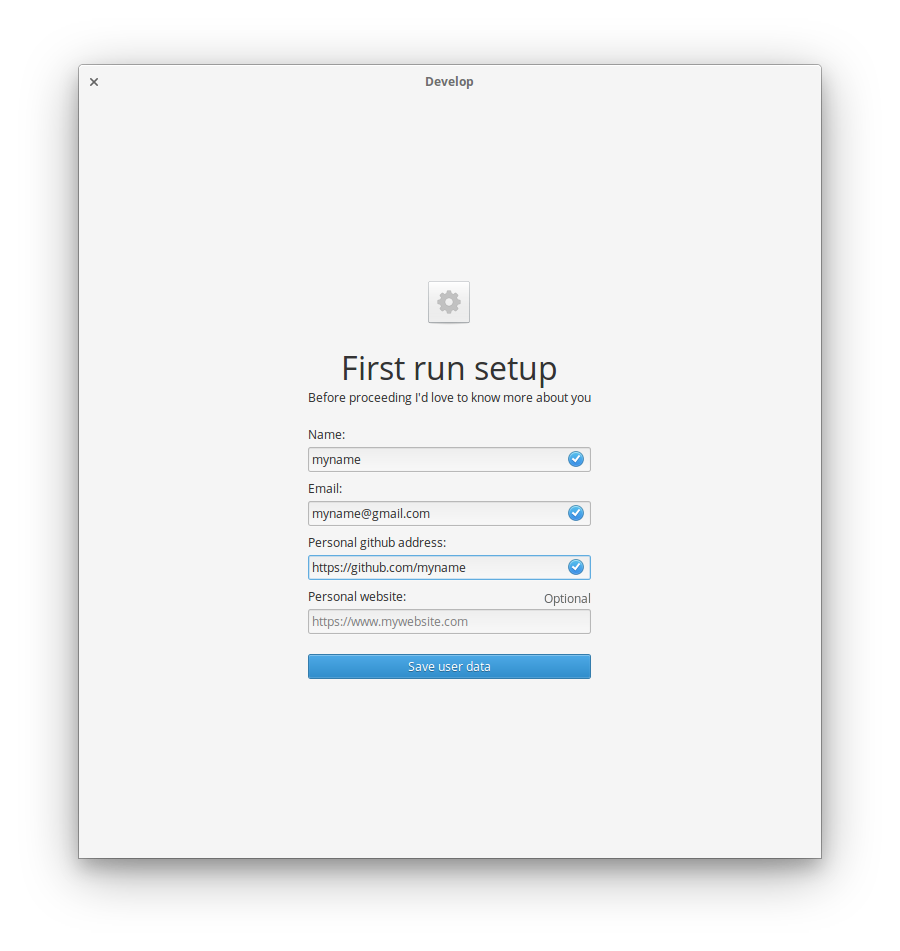 Creates easily apps and widgets
A simple tool to help developers to develop their own apps and widgets.
With this app you can scaffold an App, a Switchboard Widget or a Wingpanel Indicator
Get it for $2 on AppCenter
Get Develop and more on elementary AppCenter, the open, pay-what-you-can app store for indie developers. Every app is open source and has been reviewed and curated by elementary to ensure a native, privacy-respecting, and secure experience.
Note: This app is only available for elementary OS 5.1 Hera. If you're on elementary OS 6 Odin, it will not appear in AppCenter. You can reach out to the developer and ask that they update it for OS 6.
What's New:
0.24.0 – Jan 11, 2021

I18n

Adds Russian translations
0.23.0 – Aug 18, 2020

I18n
0.22.0 – May 4, 2020

Various improvements

Adopts latest standards
Uses Native Gtk classes
0.21.0 – Jan 15, 2020

UI improvements
0.20.1 – Nov 11, 2019

Updates translations

Updates translations files
Adds French translations (@NathanBnm)
Adds Spanish translations (@iuninefrendor)
Adds Portuguese translations (@aimproxy)
0.20.0 – Jul 13, 2019

Updates translations

Updates translations files
Adds French translations (@NathanBnm)
Adds Spanish translations (@iuninefrendor)
Adds Portuguese translations (@aimproxy)
0.0.8 – Mar 21, 2019

Updates translations

Updates translations files
Adds French translations (@NathanBnm)
0.0.7 – Sep 30, 2018
0.0.6 – Jun 23, 2018

Fills generated README.md files with installing and compiling instructions
0.0.5 – Jun 2, 2018

Adds a small disclaimer about user data consumption (they are not saved on a server)
0.0.4 – May 29, 2018
0.0.3 – May 25, 2018

New features:

Opens a folder on success

Bug fixes:

Don't create folders in home directory
Use "office-contact" instead of "vcard" icon
Welcome View is too big
0.0.2 – May 20, 2018

Improves first run screen
0.0.1 – May 19, 2018

Features

Creates elementary OS app template
Creates elementary OS switchboard plug template
Creates elementary OS wingpanel indicator template