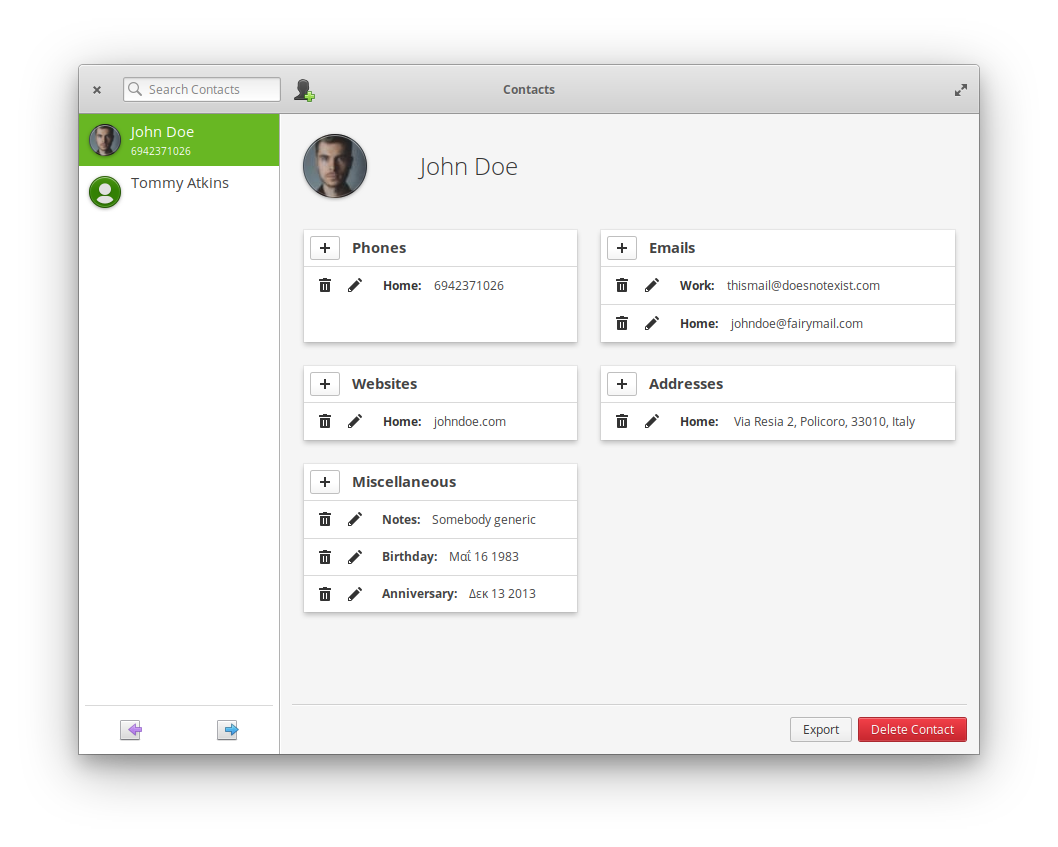 Manage your contacts
A simple contacts manager, tailored for elementary OS. Its features include:
Autosaving of contact information changes
Support for avatar icon, phone, email, address, website, nickname, birthday, anniversary and note information
Easy searching through contacts
Ability to (batch) export to or import from vcard files (which are used by many contacts services, like android's)
Ability to import contacts from system (Evolution Data Server and Folks), which means ability to import contacts from online services (Google contacts integration planned by elementary).
Simple, intuitive UI
Get it on AppCenter
Get Contacts and more on elementary AppCenter, the open, pay-what-you-can app store for indie developers. Every app is open source and has been reviewed and curated by elementary to ensure a native, privacy-respecting, and secure experience.
Note: This app is only available for elementary OS 5.1 Hera. If you're on elementary OS 6 Odin, it will not appear in AppCenter. You can reach out to the developer and ask that they update it for OS 6.
What's New:
1.0.3 – Aug 14, 2019